THE STROLLER (PRAM)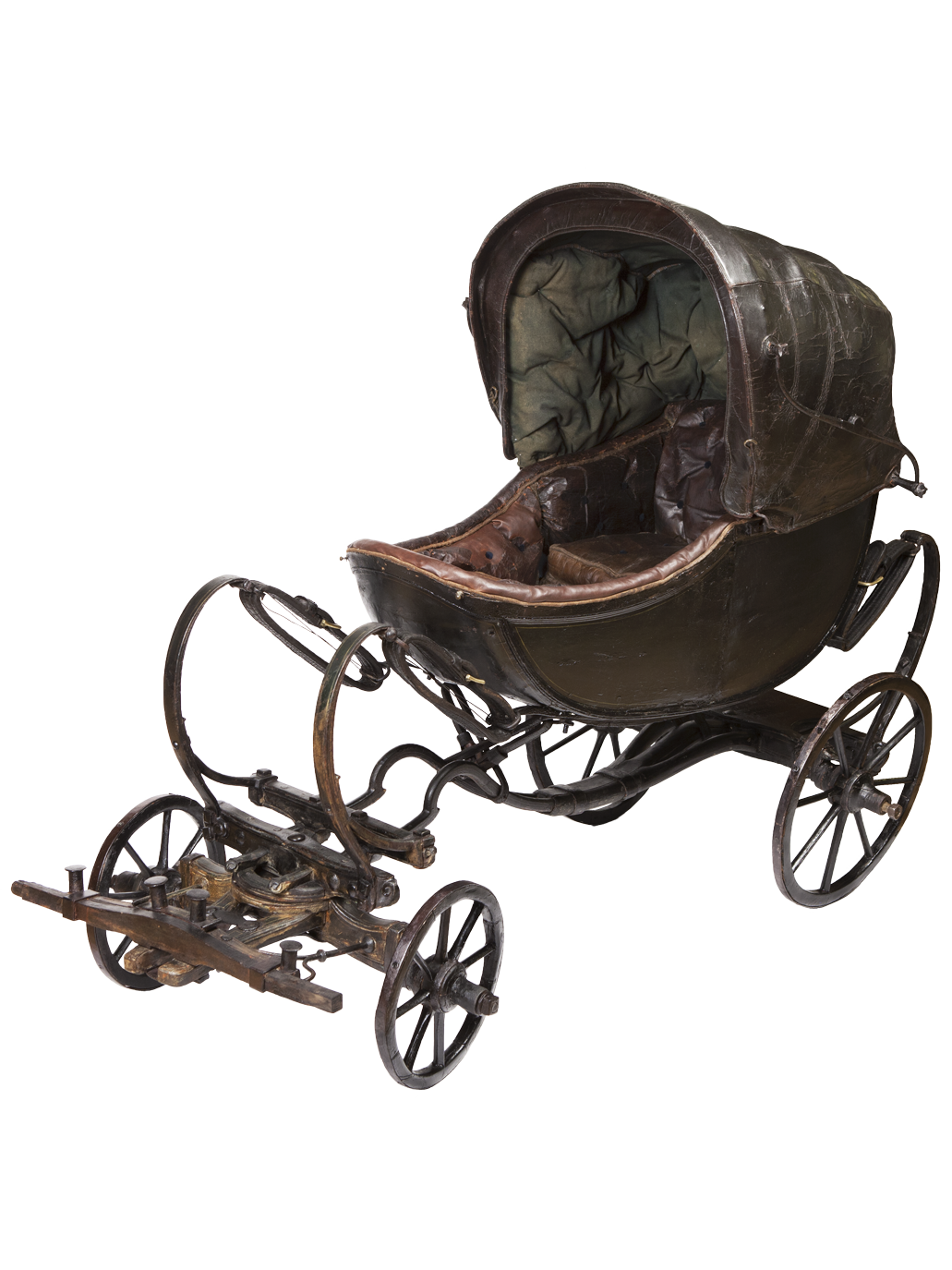 Russia
1816
Wood, metal, fabric, leather; joinery and metalwork, forging, coloring, sewing
56 х 86 х 45 cm
From old receipts
Showcase 3
This vehicle belonged to one-year-old Prince A.I.Baryatinsky (1815–1879)
The stroller (pram) is a miniature copy of the open vehicles of the first quarter of the XIX Century. Like similar vehicles for adults, it is equipped with a body with a device "Swan neck" to pass the front wheels, turning table and springs. Inside the stroller is equipped with two seats, located opposite each other. However, unlike vehicles for adults, the seat in this pram could be transformed into a bed. On the body is plate with the inscription:"The Carriage of Prince Alexander Ivanovich Baryatinsky in 1816."
Alexander I.Baryatinsky – Russian statesman and military leader, Field Marshal, since 1856 Governor in the Caucasus.
Children's wheeled vehicles: carriages, Lando, carts –
reduced copies of transport for adults – were quite popular in noble and rich families. In Russia, they were known in the XVII Century. Then such miniature vehicles, as a rule, served for children's fun in the Palace mansion. In the XVIII Century children's vehicles were found in the aristocratic families – children of the Nobles rode in those in private gardens and parks, and raced through palace halls. Such carriages were pulled by specially selected horses, sheep and goats with gilded horns and ribbons interwoven into their coats and mane. Young aristocrats rode in children's carriages not for amusement only, but also they got the skills to use those vehicles with agility and dignity required in a noble society.
1
Collections