Items from the table set of Grand Duke Konstantin Nikolaevich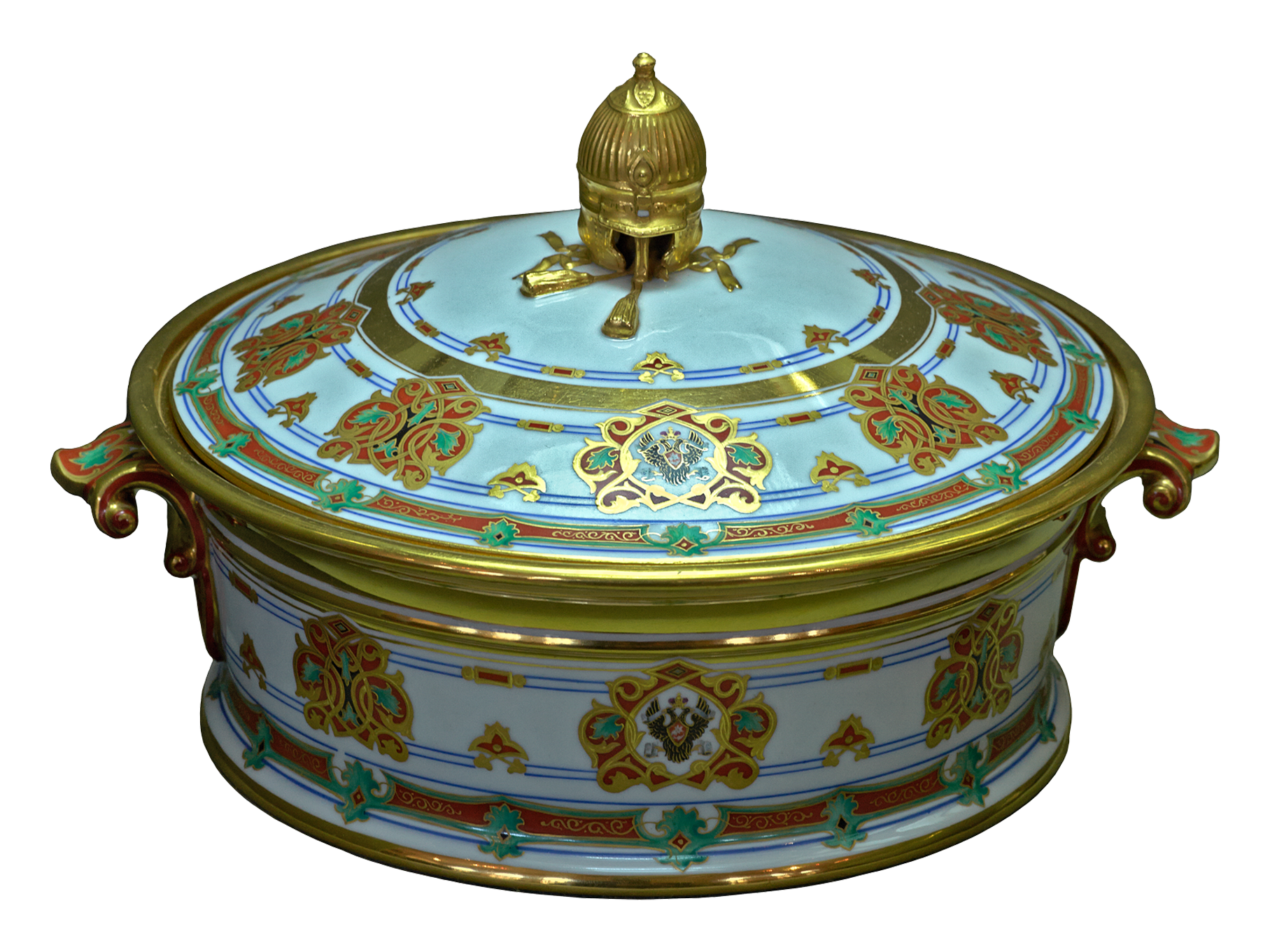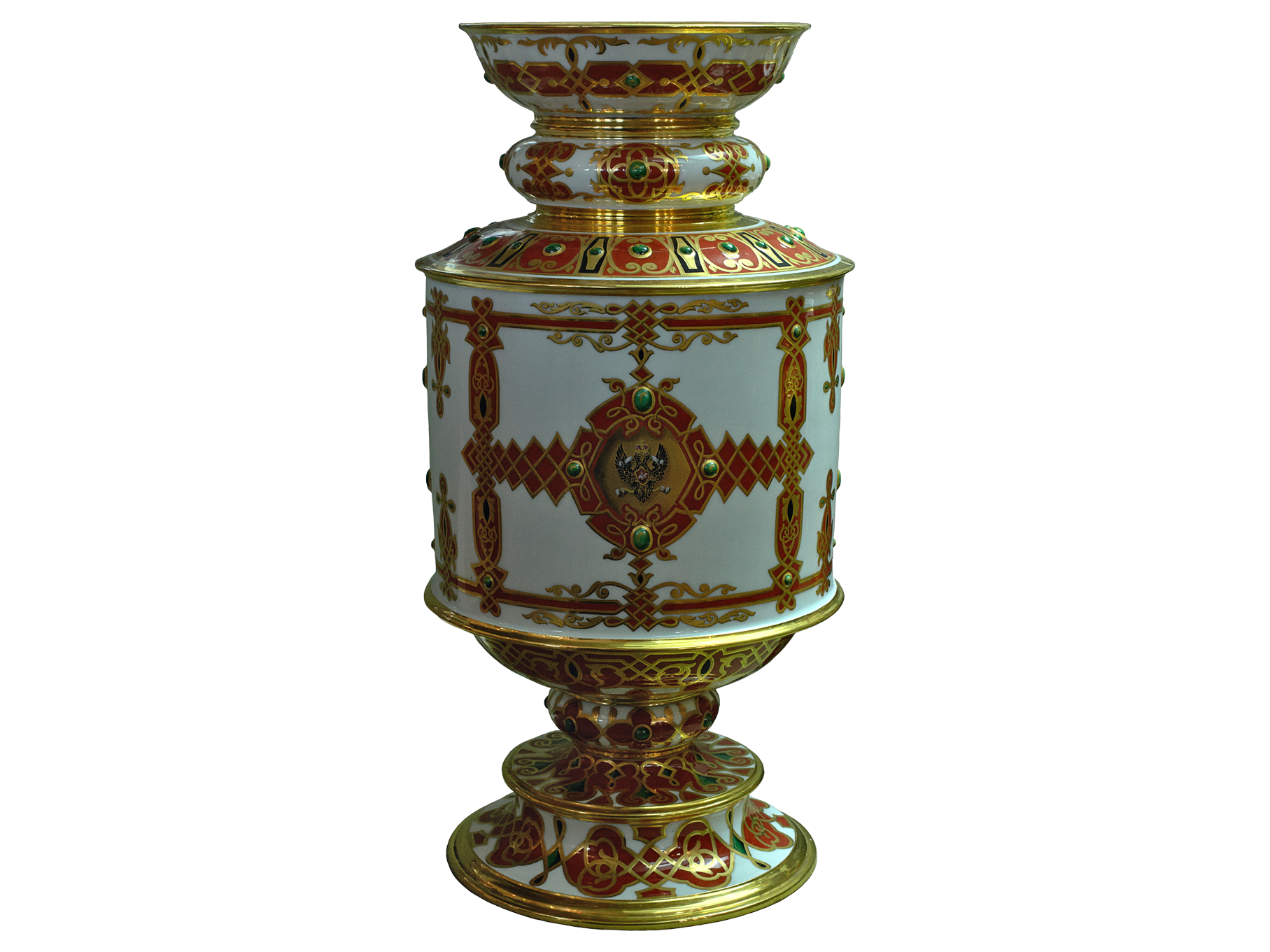 Project of artist F.G.Solntsev. 1847–1848
Russian Empire, St.Petersburg, Imperial Porcelain Fectory
1848–1852
Porcelain glaze covering, painting, gilding, diverging pattern, bronze, casting, embossing, gilding
Receipt: from the Leningrad museum fund in1928
Showcase 7
This table set was ordered on the occasion of marriage in 1848 of Grand Duke Konstantin Nikolaevich (1827–1892), the second son of Emperor Nicholas I, to the daughter of the Duke of Saxe-Altenburg Grand Duchess Alexandra Iosifovna (1830–1911).
It was designed in 1847–1848 in a new Russian-Byzantine style by artist Feodor G.Solntsev (1801–1892) and made at the Imperial Porcelain Factory in 1848–1852.
The set is made of two – a dining and a dessert – parts including tea sets. The dessert part of the table set is decorated with different drawings; while items of the dining part have same pattern, supplemented by a blue double edging.
More information...
The decor of each item of the set includes a cartouche with the monogram of Grand Duke Konstantin Nikolaevich "VKKN" and the Russian double-headed eagle.
The tops of lids of the items are sculptural. Those are made in the shape of the helmet of Tsar Alexei Mikhailovich of Iranian work of the XVIth century. The helmet belonged to Commander Prince F.I.Mstislavsky and later in 1622 taken into the Moscow Kremlin Armory Chamber.
Fulfilling Imperial orders, Feodor G.Solntsev was involved in restoration of the palaces of the Moscow Kremlin (1836); designed the interiors of the reconstructed Grand Kremlin Palace (1837–1840). He had also developed the forms and the decor of the Porcelain Kremlin table set (1837), which became the first sample of Russian-Byzantine style in porcelain; collected, sketched and published drawings of the relics of the Russian Tsars (Royal) house; developed pattern of ornaments of "Russian-Byzantine" style of the 1840-ies. One of the best examples of the original works of Feodor .G.Solntsev is a table set of Grand Duke Konstantin Nikolaevich.
1
Collections