Icon Christ Immanuel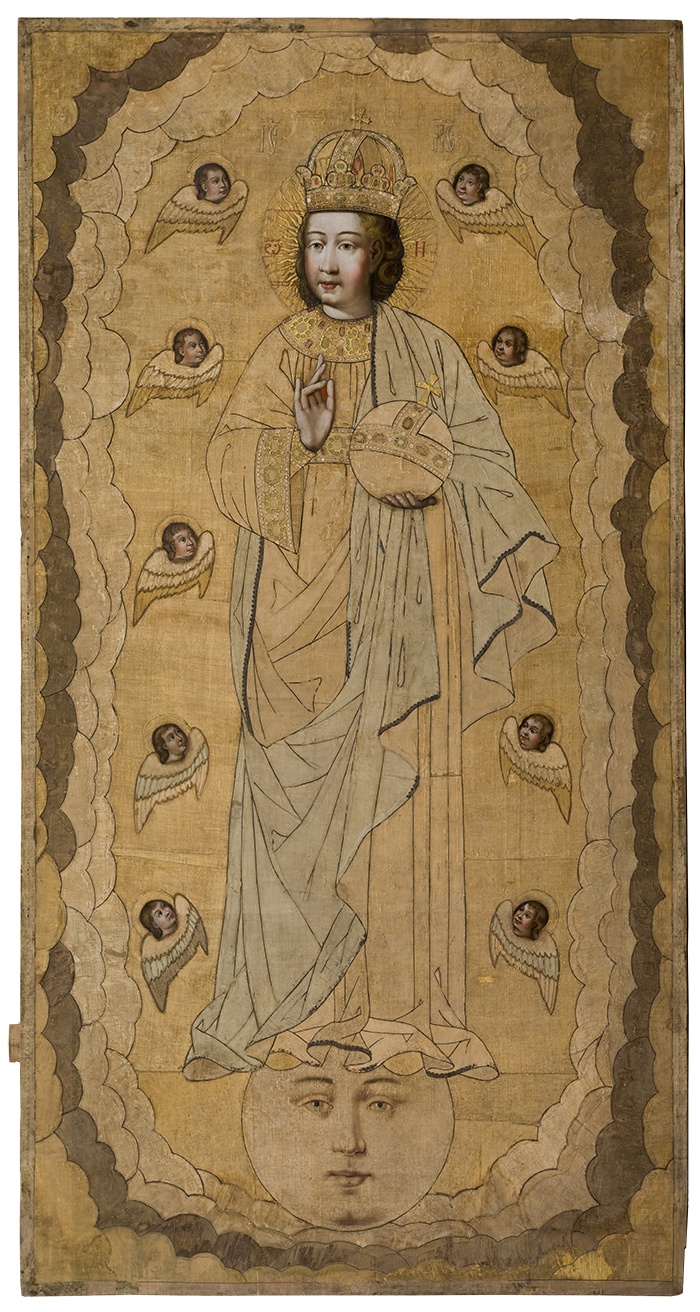 Moscow, The Kremlin Armoury
1680s
Wood, fabric, paper, oil, tempera; application
220 х 121 х 4
Acquisition: from Vysokopetrovsky Monastery in Moscow, 1925
Open storage (icon)
Christ Emmanuel is depicted to his full height, standing on a personified picture of the sun. Cherubs and seraphims are flying toward him. A detailed image of young Christ is typical for a Byzantine icon tradition and connected to the image of the Doomsday Lamb – a symbol of the last times. Christ Emmanuel image has a resemblance of a Feodor III Alexeyevich portrait (SHM exposition, hall #18).
More information...
The icon is made in a rare application technique using precious satin and velvet fabrics on a wooden base. In the second half of XVII century due to the extension of cultural connections with Poland, this technique became known in Russia, however it was not widely used. The face and hands were painted on satin in European oil technique.
The icon probably originates from the royal order to decorate the temple complex of the Kremlin Palace.
1