Scythian era (first half – third quarter of the first millennium BC)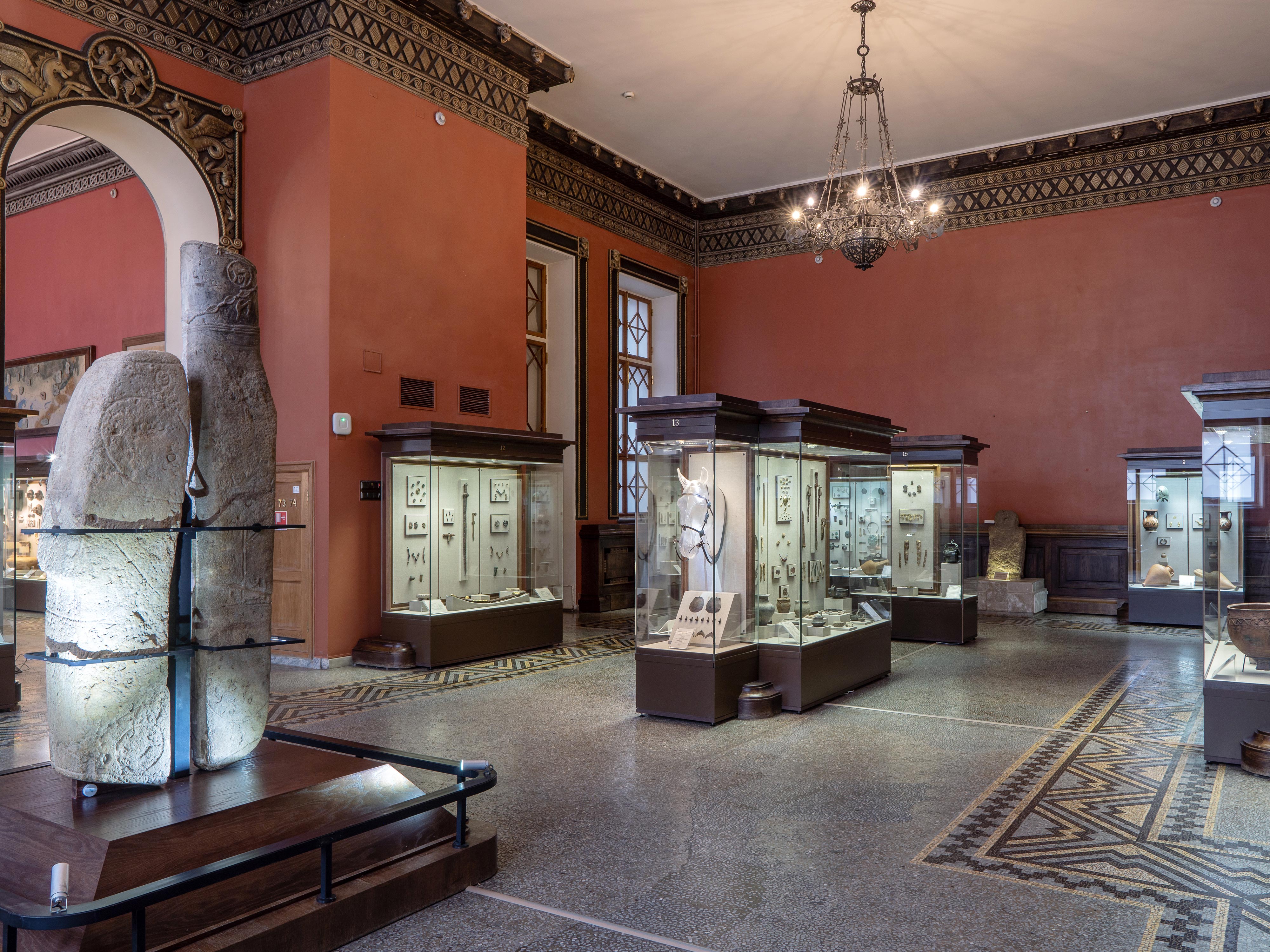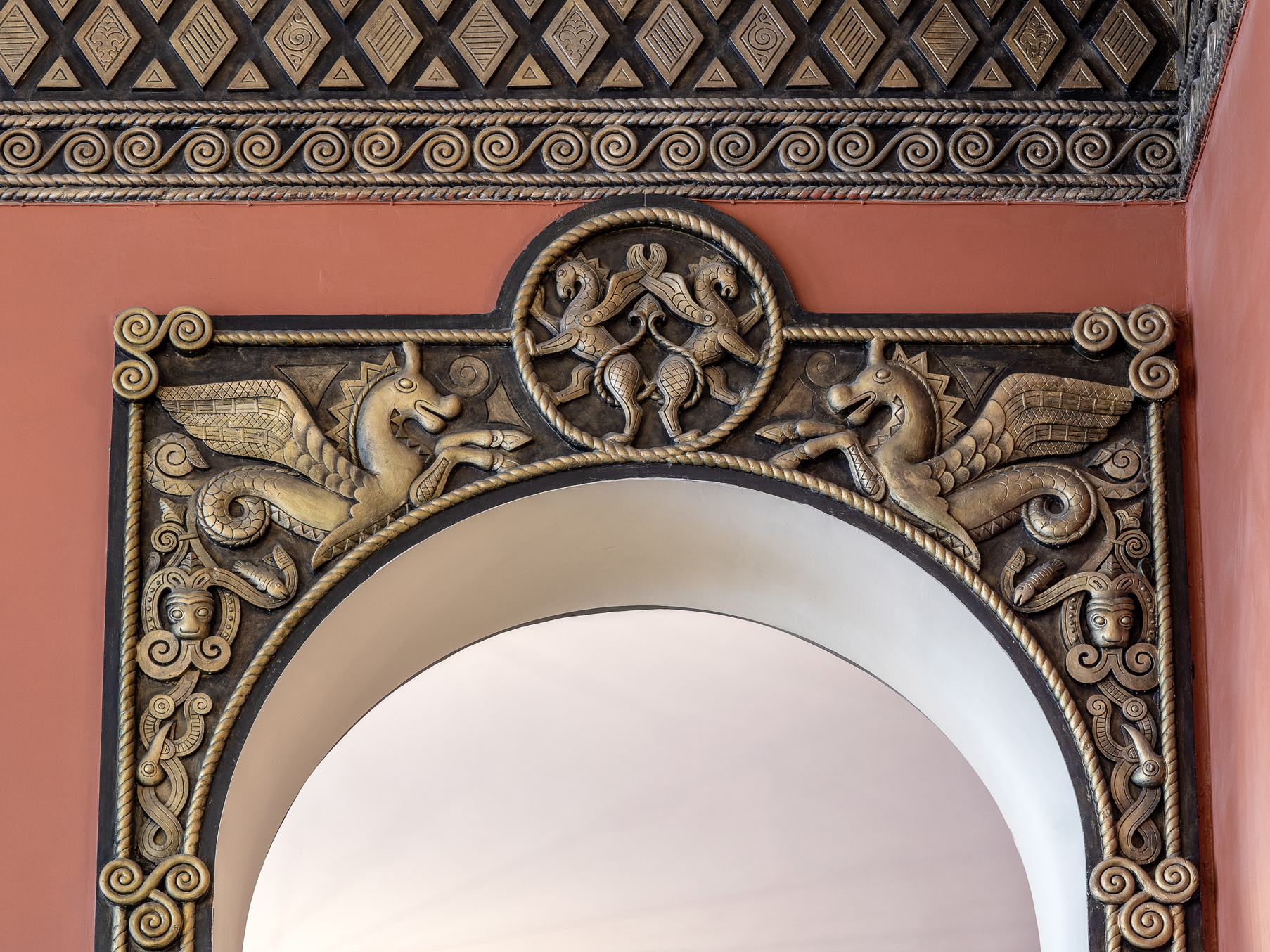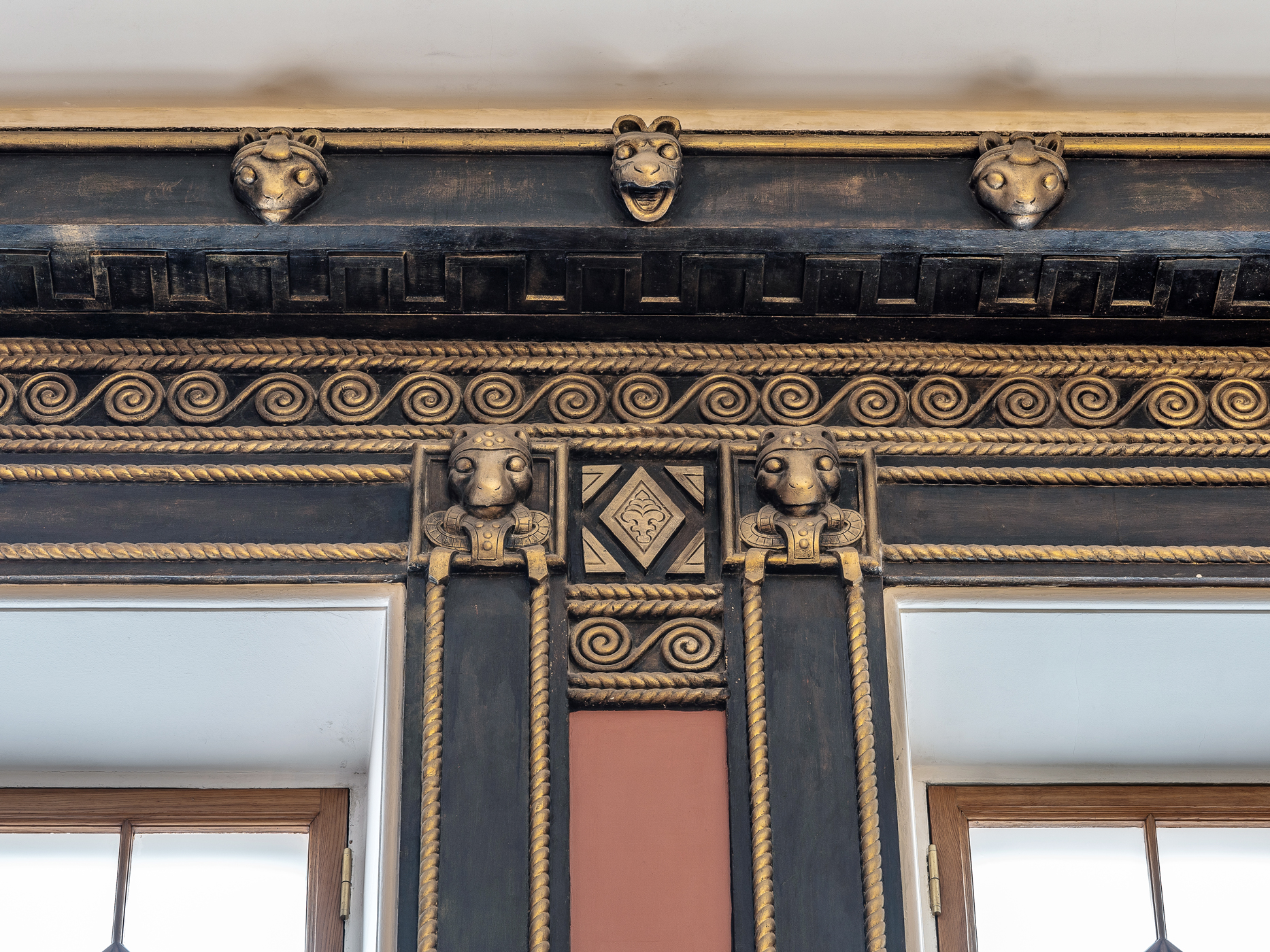 At the end of the II Millennium BC began a new period in history of Eurasia: the end of Bronze Age and transition to the early Iron Age. One of the most significant historic structures in the vast expanse of Europe and Asia in VII – IV centuries BC became the Scythian-Siberian world. Tribes with similar material and spiritual culture – weapons, horse equipment and art – lived in the steppes and forest-steppe zones and had a great influence on their Northern neighbors in the forest zone.
1
Interior
The brightest ornaments and images from archaeological objects of the early Iron Age were selected for the architectural and artistic design of this hall.
The decorative cornice on the walls is supplemented with reliefs in the shape of heads of animals and birds – these motifs are borrowed from the objects of Merya graves and burial mounds of Ekaterinoslav Province.
The frames of the two archways leading from hall 4 are decorated with medallions with griffins and images of winged horses with snake tails.
The relief above the wide archway into the hall 6 is a fantastic bird resembling an eagle that repeats the image of the gold ornament from the collection of Siberian antiquities of the State Hermitage; on the sides of it are images of lions copied from objects from Scythian graves.
Window frames are decorated with an ornament from bronze buckles from barrows of the Vladimir and Yaroslavl Provinces of the early Middle Ages excavated by Aleksey S.Uvarov; strict rhythmic pattern of a mosaic floor is taken from the pottery vessels found in the same barrows.
More information...