The Mesolithic (9.000 – 6.000 years BC). The Neolithic (6.000– 3.000 years BC)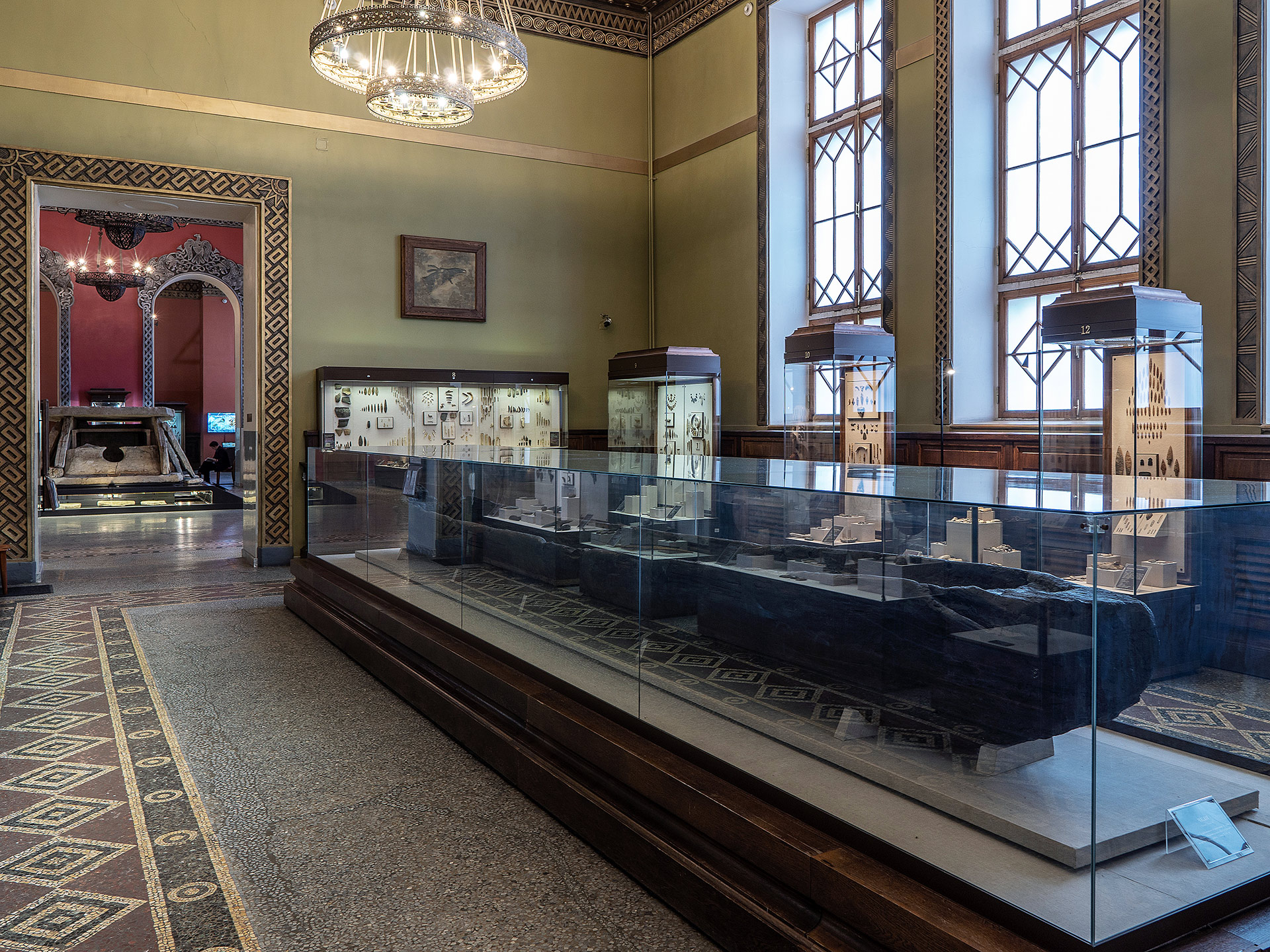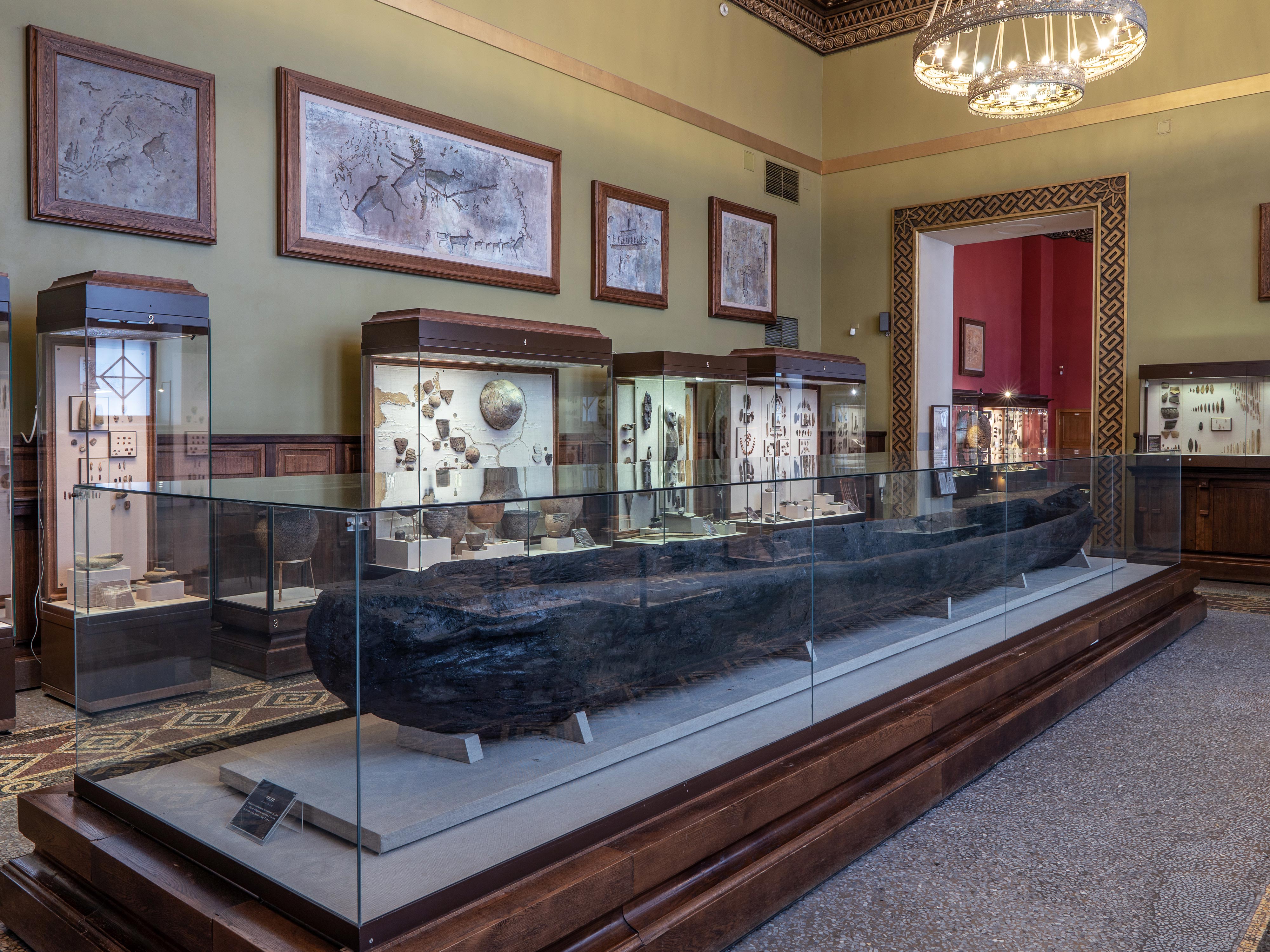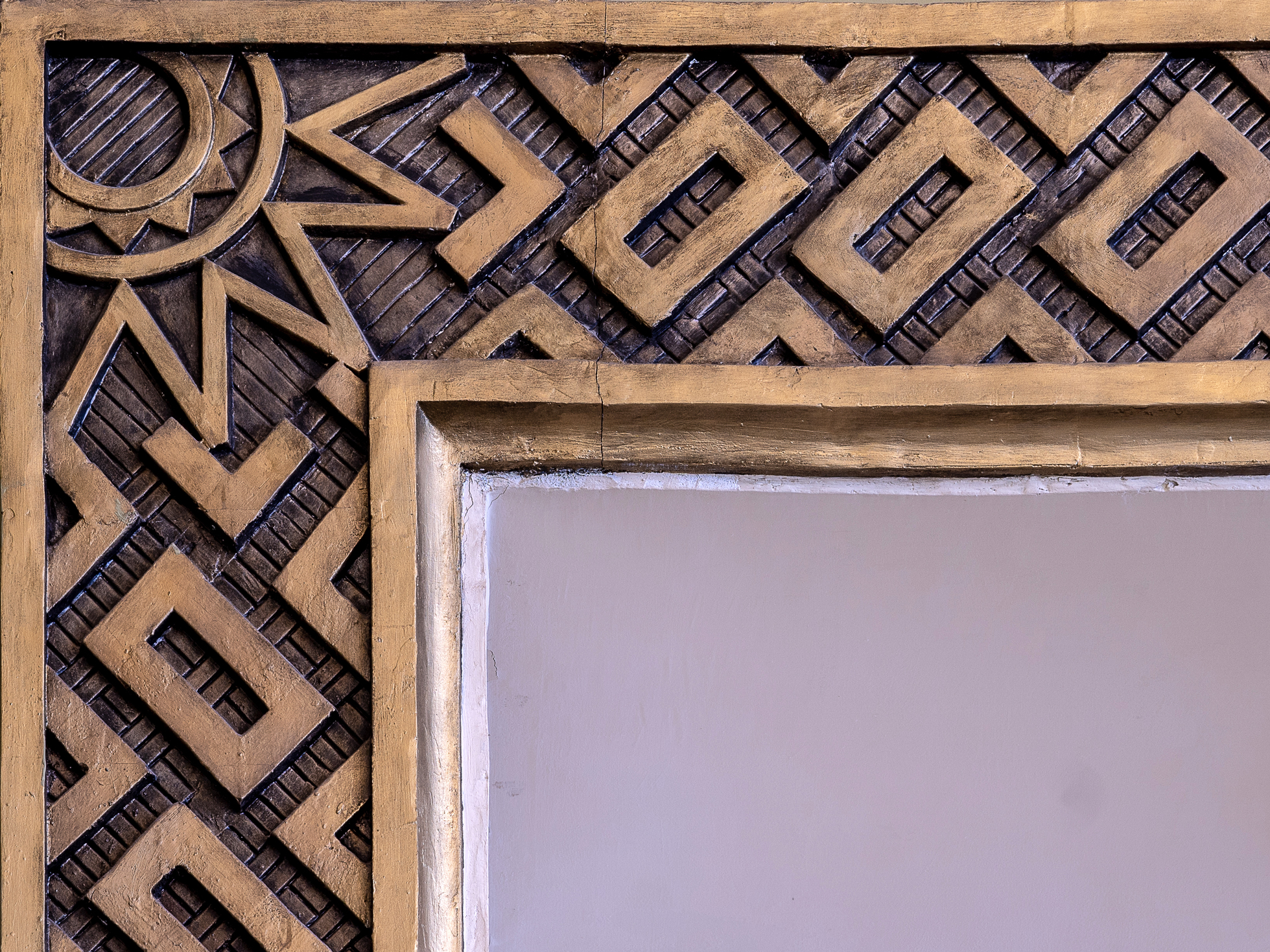 This room presents the material culture of the settlements of ancient hunters and fishermen of Northern Eurasia, mainly the forest zone. The lifetime of these cultures – VII–III thousand BC. At the end of the ice age were formed almost modern climate and fauna. In archaeology, this time is divided into periods: Mesolithic, Neolithic and Eneolithic. The ancient population was perfectly adapted to the environment, effectively hunted and fished, believed in the supernatural forces embodied in the images of animals and people. In the middle of the hall there is a unique Dugout boat made of solid oak trunk. Such boats were used throughout the plains of Northern Eurasia in the prehistoric era, and in some places – even until the XX century.
1
Interior
The third and fourth halls were initially dedicated to the artifacts of the Bronze Age.
In order to show the vastness of the area of spread of bronze in the architectural design of the hall, the founders of the Museum provided its designers with images of the most characteristic Indo-European archaeological samples from the Western Europe, Siberia, India and the Caucasus.
No wonder that the window frames of the hall were decorated with the image of Serpens – the oldest mythological symbol common to all ancient cultures of the world.
Another cosmic symbol – the Sun – is imprinted on the casing of the doorway leading to hall #4. A special elegance to the spacious hall is provided by a bronze-toned stucco cornice, ornamental motifs of which – spirals, circles and triangles – are typical for artifacts of the bronze age. Same pattern is used in geometric ornament of the floor mosaics.
More information...